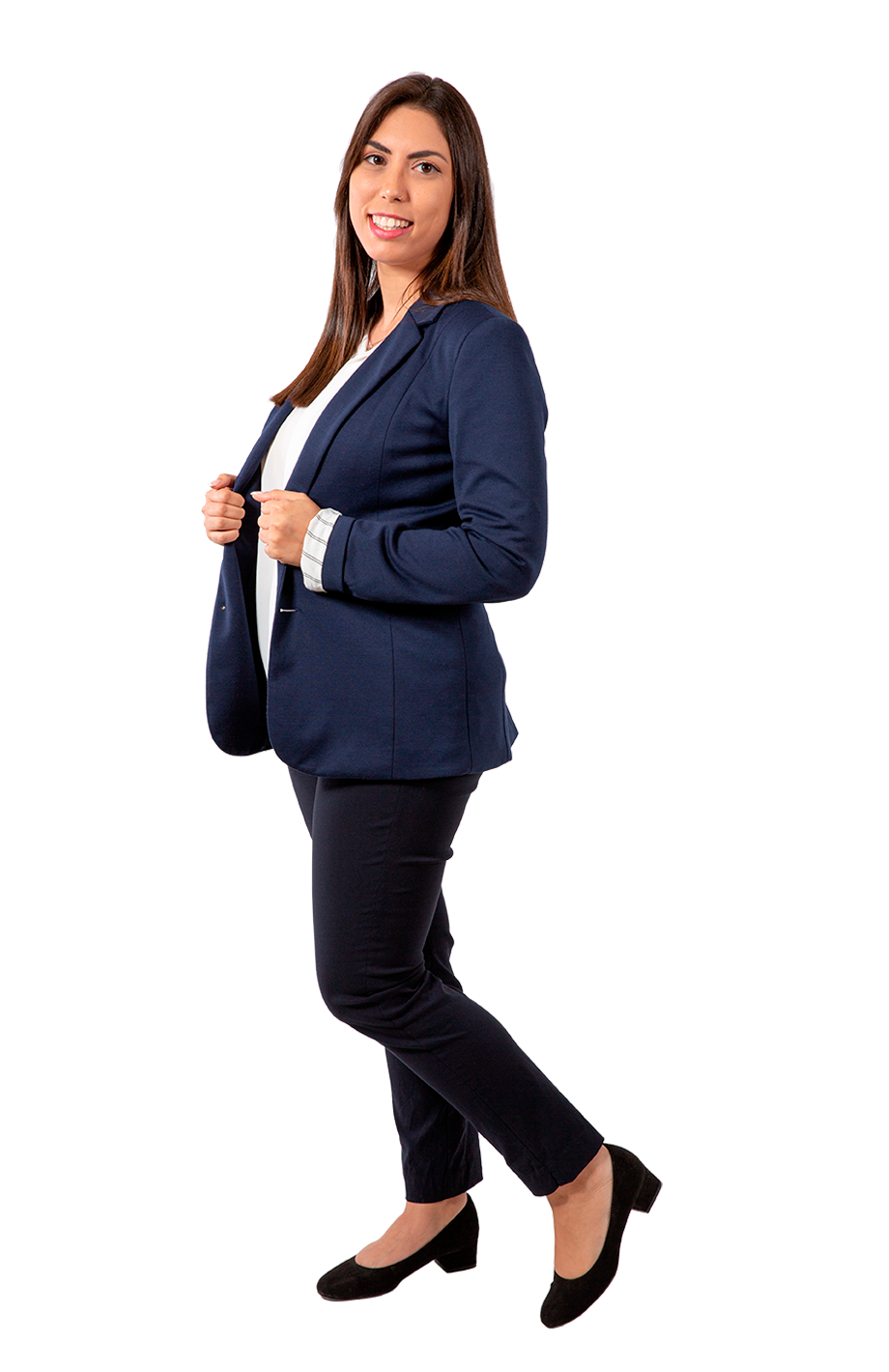 "I am passionate about the legal world, which is why I decided to study law, because it is present in all facets of life. Everything we do is regulated by law, even if we are not aware of it.
I practice the legal profession by providing a service to our clients, being responsible with the fulfilment of my role in their defence, thus gaining their trust, which together with sincerity is essential to develop a professional relationship.
For this, I offer all the necessary advice, providing my experience acquired during my professional practice and the continuous study that this profession requires, as a Lawyer is in constant training, given that legislation is updated and the practice of the profession is then revised in line with those changes.
-The law is constantly changing, if you don't follow in its footsteps you will be a little less of a lawyer every day-.
In my free time I like to go for walks, discover new places, spend time with my family and friends, and watch series (the kind that get you hooked enough to do a weekend marathon)".
 Bar Association
Member of the Bar Association of Alicante, Spain
 Education
Law Degree, University of Alicante, Spain
Access to the Legal Profession Master's Degree, Miguel Hernández University, Spain
Languages