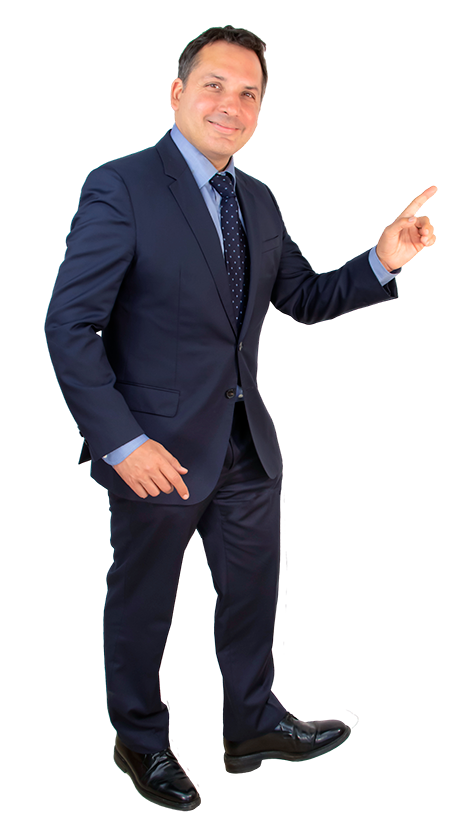 Luis Baeza-Rojano is graduated in Business Administration and Management in the English bilingual courses at Carlos III University in Madrid, later he obtained the European Financial Analyst certification by the I.E.B. He has also completed two postgraduate courses in Debt Management and Digital Marketing.
Luis had attended primary and secondary education at the Italian School of the embassy in Madrid, which made it easier for him to perform in his first job in Milan in Italy. Subsequently hired for the London office of CB Richard Ellis in the United Kingdom, he was later assigned to the Prague office in the Czech Republic, then to Lisbon in the valuations and investments department and to Barcelona in Spain also working for Real Estate investment and advisory.
Later he was working in Madrid in Private Banking for Fortis Bank and Nmas1 (Today Alantra International Financial Services). Successively he dedicated himself to expansion in the Community of Madrid and he was working for the European Parliament in Brussels, following as Chamberí District Spokesperson, while developing logistics at the Madrid Barajas Airport and later in Düsseldorf Germany. Luis speaks English, Italian, Portuguese and has knowledge of German and of course Spanish its mother language.
During his professional career, Luis has visited 58 countries for different tasks, he has a special devotion for History, Geography and Hispanic countries.
Education 
Bachelor's degree in Business Administration and Management at the University Carlos III, Madrid (Spain)
Business Management and Debt Course, CEDEM, Madrid (Spain)
European Financial Analyst Course, Instituto de Estudios Bursártiles, Madrid (Spain)
Digital Marketing 2.0 Course, Femxa, Madrid (Spain)
Organizational Behaviour, International Marketing I & II, Strategic Management and Market Research, Erasmus Program, University of Uppsala (Sweden)
Languages