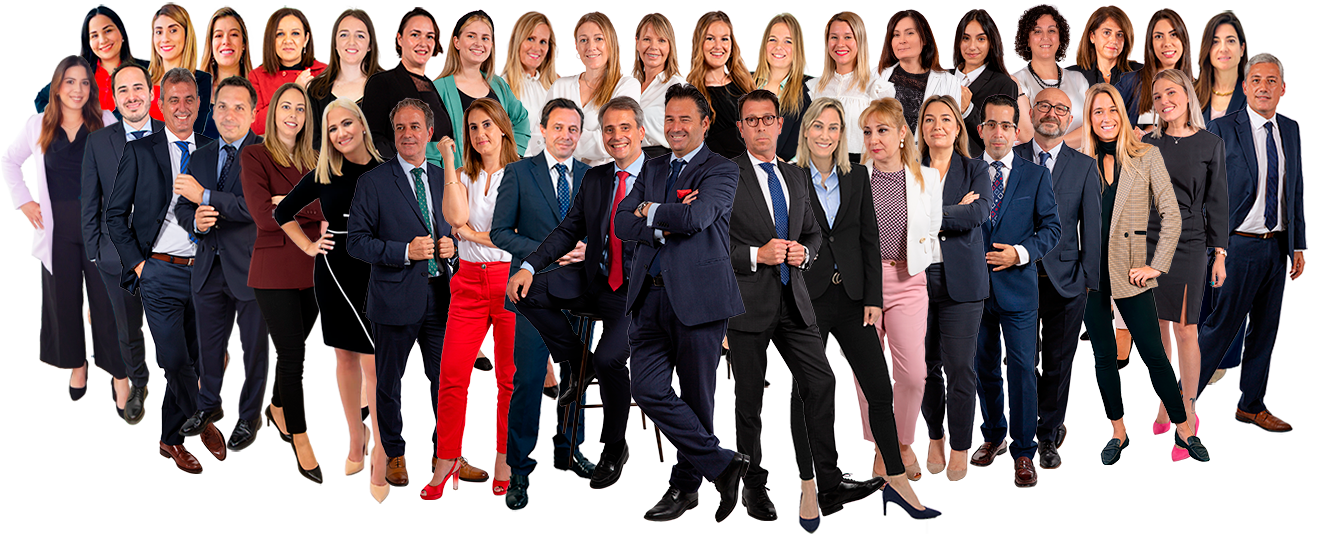 JLCA & AS.- Lawyers is a Spanish Law Firm with more than 25 years of experience, and an international presence through our own offices in Spain-Europe, USA, United Kingdom and Colombia. Thanks to a team of more than 50 professionals, we cover all the legal aspects that a foreigner may need both before their arrival in Spain or when already living in our country.
6 ESSENTIAL LEGAL SERVICES TO LIVE IN SPAIN


We advise on the purchase and sale of properties and we manage the legal part of real estate investment, both for private clients and investors.
We can refer you to trusted Real Estate Agents to help you to find the home that suits you,  anywhere in Spain.

IMMIGRATION, RESIDENCY, NATIONALITY

We advise on obtaining Spanish Nationality or any type of visa: Non Lucrative Visa (NLV), Investment Visa (Golden Visa), Digital Nomad Visa, Student Visa and Work Permit Visa.

NEGOTIATION AND ADVICE ON CONTRACTS

We advise you on the management of any type of rental contract, sale, investment, banking law, acquisition of goods or services, etc.


We have extensive experience managing inheritances of all kinds in Spain. We also provide tax advice, in order to reduce inheritance taxes as much as possible within the current regulatory framework, depending on the region of Spain where the assets are located, as well as working with the deadlines set to avoid fines, as part of our main objectives in the interest of our clients.

We have extensive experience in the Courts for both private clients and companies. We can represent you in all areas, from debt claims, enforcement of Foreign Judgments, against Insurers, Banks, and so on.

We have an area specialised in Commercial and Corporate Law to provide comprehensive legal advice to companies in all those matters that arise in their day to day activity.
10 REASONS TO LIVE IN SPAIN








Legal Notice | Data Protection & Privacy Policy | Cookie Policy
© Copyright JLCA & As.- Lawyers | 2023 | All rights reserved